Corporate events are your chance to take a breather and shake off some work stress. While organizing one can be a daunting task, you now have Femme Beatz Entertainment to take the burden of arranging for the perfect musical backdrop, off your plate.
Wide range of musical expertise
One of the biggest assets of our DJs is their diverse musical knowledge. Our DJs are masters at setting the perfect ambiance, from sophisticated cocktail hours to high-energy networking events. With seamless mixing and curated playlists tailored to your brand, our DJs will elevate your event to new heights. From mixing up the oldies to tapping the current chart toppers, these women know how to rock your corporate event like no tomorrow.
State-of-the-art equipment
Our DJs work with some of the best available equipment to create a seamless and reliable service offering. These are the DJs who are fluent with their turntables, mixers, and sound systems like the palm of their hands. Our state-of-the-art equipment and professional work make for a seamless night of sound, music, dance, and beats.
Professionalism & Work Ethic
We are thoroughly professional when it comes to picking the right DJ for your corporate event.  Our finest DJs are highly reliable and renowned for their expertise in corporate settings with broad musical expertise. Our DJs are courteous and can cater to any request and interact with your esteemed guests without overstepping any lines. 
Having a female DJ at your corporate event also adds a hint of DE&I values that most companies would love the world to see more clearly. Contact us today to book the right DJ for your next corporate event.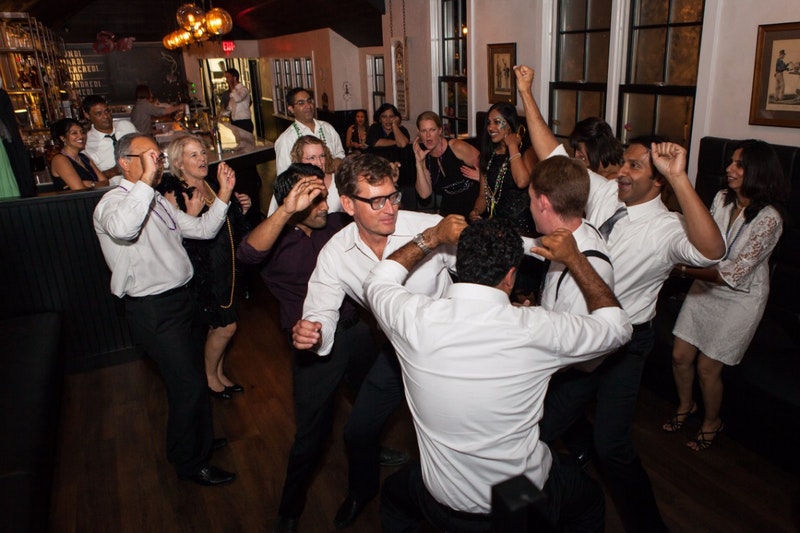 For the past 15 years, I have worked across Sydney Metro Area as a professional Master of Ceremonies. My favorite part of the job is interacting with my clients on their special day and mingling with their guests, engaging them in an effortless banter which I enjoy immensely.
I approach all my events with a fresh, new perspective. I believe in connecting to the couple on a deeper level so that I can understand their hopes and expectations and their vision of how the event should shape up. Keeping that in mind I conduct the event accordingly and add the little details that would make my clients blossom with joy and inner satisfaction. 
Your wedding has to be a reflection of who you are. As you start planning the event, it takes on the unique persona that echoes the personalities of both you and your spouse-to-be. Being your Master of Ceremony, it is my job to plan and conduct the event in a manner that fully expresses that persona and represents your vision.
I can talk, sing, entertain and toast; just let me know what topics to avoid, what red flags to not raise, and which one of the guests should I NOT invite to share an anecdote.
I love weddings. And I love how personal it is to everyone in attendance. That's why I go the extra mile and get to know the couple, their love story, and their family anecdotes to sprinkle the taste throughout the event hosting, making it more meaningful for the couple and the guests alike – personal toast, comedy gig/roast, favourite songs for different members of the family.
Wishing you all the very best for your wedding day and the life ahead. Love, David.