Femme Beatz Entertainment Bar/Club DJ Hire service is here to electrify your venue and keep the dance floor packed all night long.
Every club and every bar has a specific style. Whether you are a rock club or a techno bar we have the female DJs to cater to your style of music. Our long list of DJs comes from a variety of backgrounds, each with her unique expertise in music.
Whether you're running a chic cocktail lounge in the heart of the city or a vibrant nightclub with a booming dance floor, our DJs will curate a diverse range of music, tailored to your venue's unique atmosphere. From chart-topping hits to timeless classics, they'll keep the beats fresh and the beats flowing.
Talented, artistic female DJS
Our female DJs are a talented group of dynamic professionals who are experts at creating the perfect vibe for bars and clubs. They know how to read the crowd, ensuring a seamless flow of music that keeps the energy high and the spirits soaring.
Responsible professionals
We take pride in our team's professionalism and work ethic. For these professionals, this is the work that needs precise attention to detail and they perform it ever so seriously. Each one of our DJs will be courteous, timely and exhibit a complete commitment to their job.
With our Bar/Club DJ Hire service, you can rest assured that your patrons will have an unforgettable experience, ensuring they keep coming back for more. Let our DJs be the heartbeat of your venue, creating an atmosphere that sets you apart from the rest.
Contact us today and let the magic begin!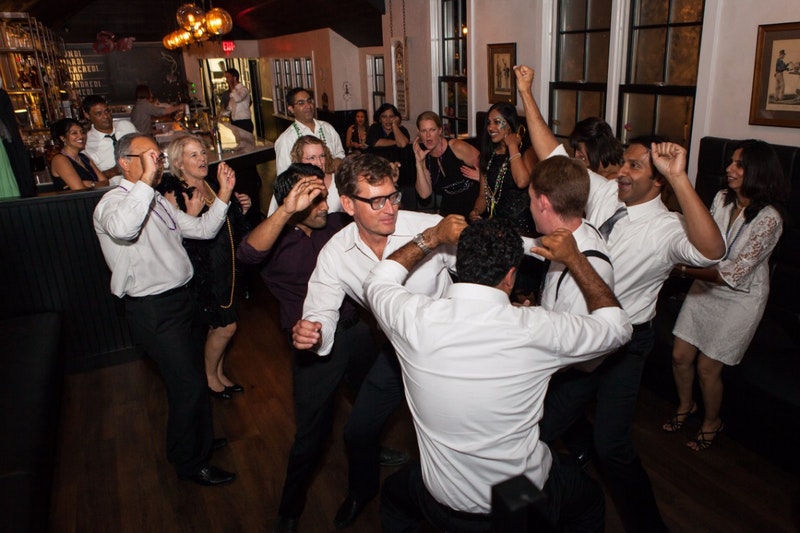 For the past 15 years, I have worked across Sydney Metro Area as a professional Master of Ceremonies. My favorite part of the job is interacting with my clients on their special day and mingling with their guests, engaging them in an effortless banter which I enjoy immensely.
I approach all my events with a fresh, new perspective. I believe in connecting to the couple on a deeper level so that I can understand their hopes and expectations and their vision of how the event should shape up. Keeping that in mind I conduct the event accordingly and add the little details that would make my clients blossom with joy and inner satisfaction. 
Your wedding has to be a reflection of who you are. As you start planning the event, it takes on the unique persona that echoes the personalities of both you and your spouse-to-be. Being your Master of Ceremony, it is my job to plan and conduct the event in a manner that fully expresses that persona and represents your vision.
I can talk, sing, entertain and toast; just let me know what topics to avoid, what red flags to not raise, and which one of the guests should I NOT invite to share an anecdote.
I love weddings. And I love how personal it is to everyone in attendance. That's why I go the extra mile and get to know the couple, their love story, and their family anecdotes to sprinkle the taste throughout the event hosting, making it more meaningful for the couple and the guests alike – personal toast, comedy gig/roast, favourite songs for different members of the family.
Wishing you all the very best for your wedding day and the life ahead. Love, David.